Beer Kits
Home-brewing is a fun and creative hobby that will both impress your friends, and save you money. Best of all; you can brew great tasting beer. Brewing beer is a simple process that anyone can easily learn, but there is enough variety, science, and artistry to keep you interested for a lifetime. We offer two starter equipment kits to get you going on your exciting new hobby.
Basic Brewing Starter Kit
The Basic Brewing Starter Kit is prefect brewing Brewhouse, Festa, and Coopers kits.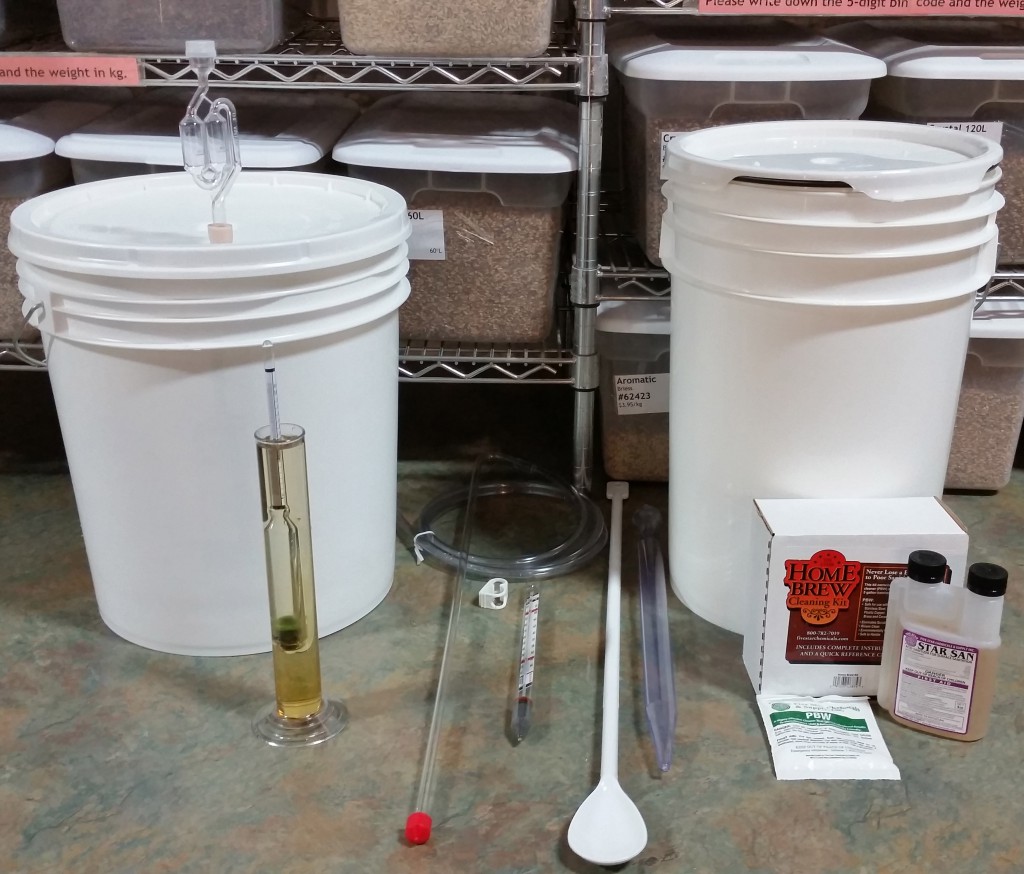 The kit includes the following:
• Siphon Tube 30″ x 5/16″
• 6′ x Tubing 3/8″ x 1/2″ FDA
• 1x Hydrometer
• 1x Hydrometer Cylinder
• 1x Airlock Bulk 3 piece
• 1x Spoon plastic 71cm/28″
• 1x Wine thief plastic
• 1x Floating Thermometer
• 1x Fermenter 29.5L c/w lid
• 1x Pails c/w lids used
• 1x Clamp pinch medium
• 1x Homebrew Cleaning Kit
• 1x Bungs #2 drilled
Click here to place an order or come into our store
Deluxe Brewing Starter Kit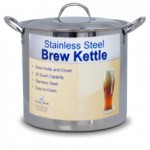 The Deluxe Brewing Starter Kit comes with everything in the Basic Brewing Kit plus a 42 qt kettle. The Deluxe Kit is great for Brewhouse, Festa Brew, and Cooper kits, plus full boil extract beers and partial grain beers.  You will be able to brew all of our store recipes (click here) and much more. If you want to make the jump to all-grain brewing in the future, simply add a mash tun.
Click here to place an order or come into our store
Recommend Products